I was roaming around Bing's Travel section yesterday when I came across two very intriguing slide shows:
top wine destinations
and the
best places for chocolate lovers
. Immediately, I clicked the links and lost myself in the crisp images of vineyards, sweet factories, wine cellars and chocolate treats. Two of my favorite indulgences wrapped up in a nice travel package, the perfect itinerary for my next trip. Of course, visiting all these places is not a simple task as many of them are in Europe or South America or even as far as New Zealand. There are, however, a couple places located right here in America, or just across the border in Canada, that would not be difficult to get to. I have always wanted to visit San Francisco, home of Ghirardelli, Recchiuti, Teuscher, XOX Chocolates, Coco-Luxe and a newsstand that boasts 225 different chocolates from 15 countries. Not only that, but right outside of San Francisco is Napa Valley, one of the most prestigious wine areas in the world. With one trip, I can cover two areas discussed in these articles, sampling some of the most delicious delicacies and sipping on award-winning wines. It seems like the perfect vacation.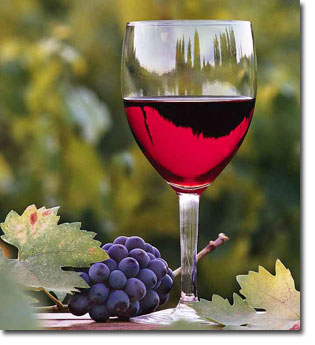 Another place that really interested me was Victoria, British Columbia. You can spend a night in Rogers' Chocolates Shop, with a two-hour feast complete with champagne, dessert wines and all the chocolate you want. A dream come true--at least for me. The city also has an annual Chocolate Festival at Bear Mountain Resort, with demonstrations, workshops, cake decorating, competitions and chocolate samples galore. Perhaps I need to pay this town a visit.
If you love wine and chocolate as much as I do--or even if you don't--you should check out the links above. If nothing else, they will give you some good ideas for your next vacation.