Wouldn't it be nice to avoid the check-in line at the hotel? Wouldn't it be nice to avoid the baggage claim at the airport? Wouldn't it be nice to head straight to your room when you arrive where your bags are already waiting for you? Sounds like a dream, right? Well,
one new airline is making it happen
.
LV Air, a new luxury airline based in Las Vegas, is launching a route from New York's John F. Kennedy Airport to America's playground. So far, that is the only route the carrier has announced, but it does plan on providing more service, once it gets going.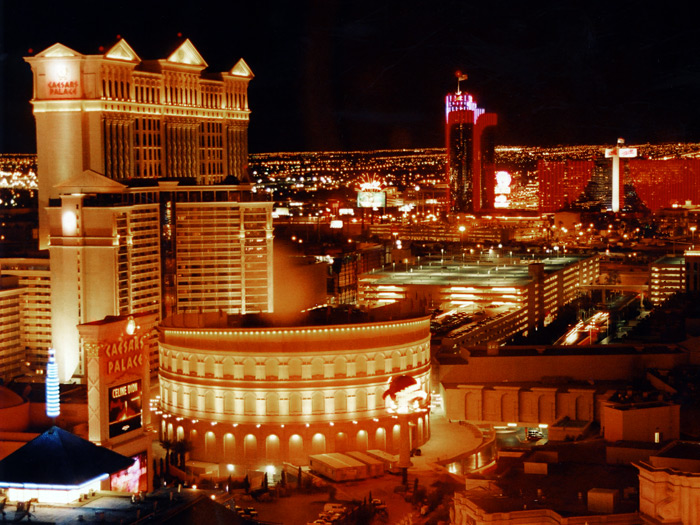 Caesar's Palace in Vegas
So what makes this airline different? First of all, it offers a worry-free baggage service. Basically, when travelers check-in for their flight at the airport, they will check their bags onto the plane and into their hotel. Not only will they get to avoid the baggage claim, but their bags will be transported to the hotel for them. Also, when passengers get their boarding pass, they will also be handed their hotel room key. That's right, the airline automatically checks you into both the flight and hotel at the same time. LV Air will work with Las Vegas hotels to offer attractive packages for customers. Some benefits could include buffet meals, show tickets and nightclub access. Customers will get elite transportation service, with a limo taking them from the airport to their hotel. There will also be special smartphone apps that let the front desk at the hotel, limo service and club hosts know when customers are within 100 feet of the location, which helps to improve service.
There is also speculation about how the cabin of LV Air will be designed. The 18-seat first-class cabin will have fully reclining seats, and the decor will be created by casinos who will sponsor the airline. The main cabin will have wireless iPads, inter-seat texting and video, Wi-Fi access, club music and mood lighting. Safety briefings will not be done by flight attendants, but instead by holographic images of celebrities, alive or dead.
This certainly seems like a product of Las Vegas.