...there's an option for every traveler and trip.
Sure, in this economy people are staying at home more. But let's face it, we were meant to explore, born to roam. National Geographic.com has formulated a list of six books dedicated to travel, and each one provides the reader with a little something different.
For the literary types who fancy visiting the locales in their favorite nov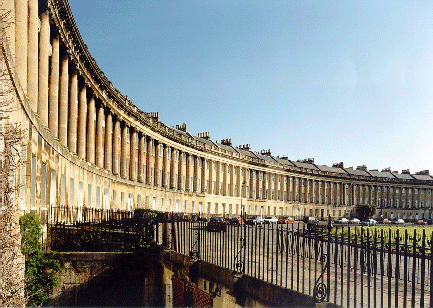 els--the Royal Crescent in Bath where Elizabeth Bennet walked with Mr. Darcy perhaps--,
Novel Destinations
is the right book. It provides a list of over 500 literary sites across the U.S. and Europe. It lays out the history of museums, houses, bars, restaurants, and festivals all featured in books and authors' lives. The book can give anyone a private tour through the pages of a classic novel.
For the volunteer--or wannabe one--in all of us
,
100 Best Volunteer Vacations to Enrich Your Life
brings the world of "voluntourism" to the masses. Pam Grout gives lists of options for people with various talents and personalities. On top of that, beside each volunteer opportunity are personal trips to nearby locations, as well as tips and tricks while traveling in a new country.
How about a little getaway with the girls?
50 Best Girlfriends Getaways in North America, 2nd Edition
covers destinations perfect for birthdays, relaxation, shopping, and bonding. It's easy to pick a place, grab a friend or two, and hit the road.
Family vacations are classic...and even when
you're older, they can still be fun.
The 10 Best of Everythin
g: Families
gives families lists of the ten best of any kind of trip they desire. Whether it's staying local (best ice-cream shops or parks) or traveling around the world (best adventure vacations or best itineraries for London), the book provides information, tips, and fun for the whole family. (Wow, that sounded incredibly cliche.)
Road Trips are becoming increasingly more popular in this economy, seeing as it is a lot cheaper to stay around the U.S. than travel abroad.
USA 101
puts together a whole array of classic American destinations--the Statue of Liberty, Liberty Bell, Golden Gate Bridge--and invites travelers to get in on the events, fairs, festivals, and small quirks that this country has to offer.
And finally, who wouldn't want to go to the Dalai Lama's favorite travel spot? I know I would.
My Favorite Place on Earth
begs the question: What is your favorite travel discovery? It follows the stories of celebrities as they discuss their favorite places to go. Next to each celebrity's location, the author has placed information about fun attractions and places to see while visiting these various cities and areas around the world.
So pick up a book and read about where, how, and when to travel. If anything these books should give you some pretty good ideas for future vacations.