Airport lounges have always elicited an aura of exclusivity, with only a select few being allowed to walk the red carpet and pass through the gold-trimmed doors. But the days of member only access are long gone, and now
anyone can get into these so-called VIP lounges
, if they are willing to pay.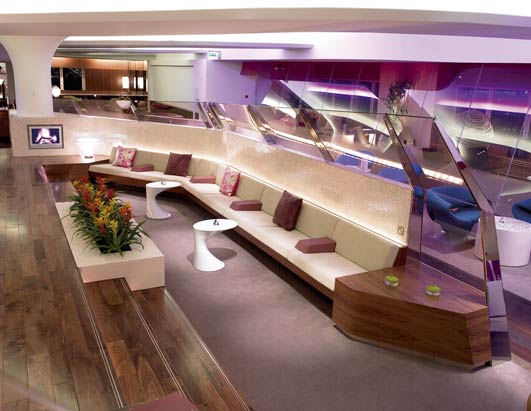 Virgin Atlantic Lounge at Heathrow
Airport lounges may be pricey, but at times they are definitely worth the money. Lounges have comfortable chairs and workstations, free beverages and snacks, and airline representatives. Annual admissions fees, however, can range between $450 and $500, which might be too much for people who are not frequent fliers. For those who are sporadic travelers, there are options. Day passes for American Admiral's Club, Continental's Presidents Club, Delta's Sky Club and United's Red Carpet Club can be bought for $50 per person. Delta offers discounted prices for people who have Gold or Platinum airline American Express card, and also has a 30-day membership for $90 as a trial offer.United lets you print off $35 dollar day passes from home to be used at a United Red Carpet Club or Continental Presidents Club.
Annual memberships can be bought using money or frequent flier miles. Delta, US Airways and Alaska sell them for $450, Continental and United offer them at $475, and American has them for $500. Several of these memberships offer reciprocal admission to other airline lounges, meaning you may have a Delta membership but you have access to Alaska Board Rooms.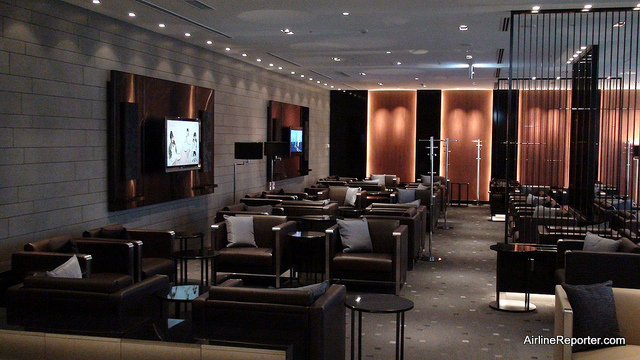 United Airlines Lounge
Amenities in each lounge will vary, including an open bar, snacks, free wireless, comfortable seating and the ability to bring in two guests. Clubs also have airline representatives available to help you deal with flight cancellations or delays, and the lines are much shorter in the lounge than at the customer service desk.
There are also non-airline airport club programs. Priority Pass gives you entry to 600 lounges worldwide. Memberships cost $99 annually, plus $27 a visit or $399 annually with unlimited visits. This is one of the best options because it gives you a broad range of choices, rather than limiting you to one airline lounge--plus you can check out all of them if you want and gauge which one has the best amenities. American Express Platinum Card airport club program and Diners Club cards give you access to a number of different lounges as well, but come with a few more limitations and less choices than the Priority Pass.
No matter what option you choose, you'll get a pretty decent deal out of it, especially if you find yourself at the airport on a regular basis. I know that once I start traveling more, I am definitely getting a membership to the lounges, because the few experiences I have had with them have been heavenly.